Sharing a rebranding project created for
www.amstudiocreatif.com
 and client KDC Kaz'Palette Design Creation, a Réunion based artisan who specializes in using resin and recycled wood palettes to create high end, luxurious furniture. 
We were requested to create a new website for his customers. There was no brand to start with, simply the store-front signage and an old, very outdated flyer.
We created the following brand, which aims to portray the brand's elegance and charm, sophistication combined with rustic natural wood textures.
We then used the new logo and visual brand identity, to create a dynamic and beautifully animated website design.
We also applied the new brand onto various print collateral: flyers, posters, and pull-up / roll-up banners.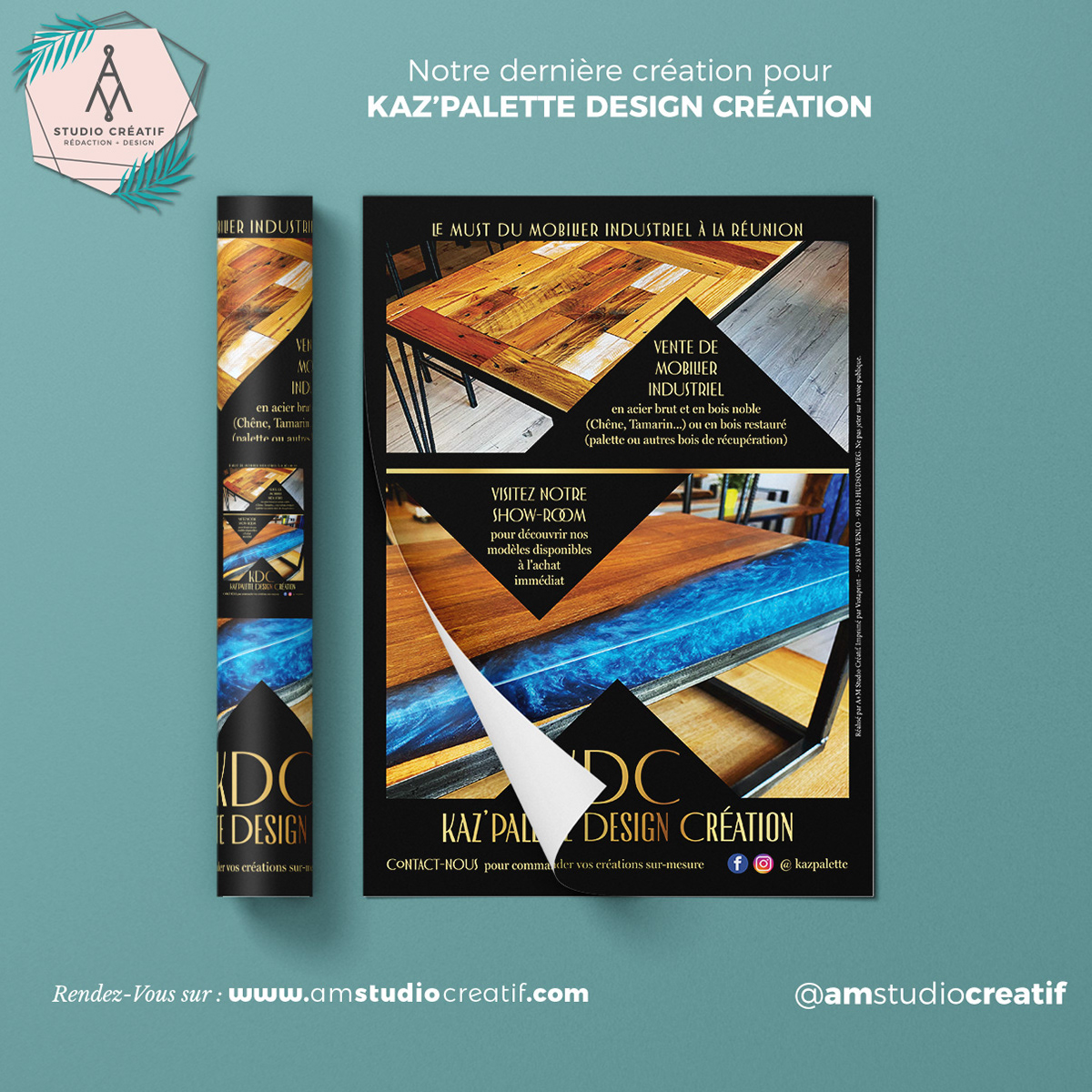 Our 
teA+M Studio Créatif
specialize in graphic design, strategic brand copywriting, digital content creation and brand development + strategy.
To learn more about how we 
can assist you in your brand, website or creative project, especially if you are living in Réunion 🇷🇪 !
Please visit our website:
www.amstudiocreatif.com
Look forward to hearing fro you!​​​​​​​